O'Connor Art Conservation, LLC
Museum quality Conservation of Paintings
---
QUALIFICATIONS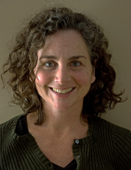 O'Connor Art Conservation LLC is owned and operated by Anne O'Connor. Ms. O'Connor holds a Masters in Art and Certificate of Advanced Study in Art Conservation from the State University of New York at Buffalo. She also holds a Bachelor of Fine Arts degree in Sculpture from Boston University.
Ms. O'Connor has worked at the Yale University Art Gallery in New Haven, Connecticut under a fellowship grant from the Institute of Museum and Library Services. Later she was employed at Yale as an assistant paintings conservator, treating a variety of early Italian panel paintings as well as European and American painting on canvas.
Ms. O'Connor has also done contract work in paintings and frame conservation at the New York State Bureau of Historic Preservation. With over ten years experience in museum, institutional, and private conservation settings, Ms. O'Connor is qualified to work with clients to create a preservation plan to best conserve their works of art.
Memberships include:
Professional Associate in AIC
International Institute for Conservation
New England Conservation Association
Greater Hudson Heritage Network
New England Museum Association

Résumé is available as a PDF file for more detailed information. You will need Adobe Acrobat Reader to view the application. If you do not have it, you can download it for free, here.